THE FARM HANDS LATEST SINGLE RELEASE ON PINECASTLE RECORDS, WILL GO OUT TO BLUEGRASS GENRE RADIO STATIONS ON SEPTEMBER 15TH 2022 BESURE TO CALL YOUR LOCAL STATION AND ASK FOR "BLUEGRASS DNA" FROM TIM GRAVES AND THE FARM HANDS. YOU ARE GOING TO LOVE THIS SONG WRITTEN BY NITA GRAVES, TEDD GRAVES AND TIM GRAVES
TIM GRAVES AND THE FARM HANDS WANT TO THANK ALL OF THE INDIE COUNTRY STATIONS THAT HAVE BEEN PLAYING OUR SONG SHE'S GONE, GONE, GONE THIS SONG HAS BEEN NUMBER ONE ON 5 DIFFERENT STATIONS AND HAS HELD STEADY AT NUMBER 2 ON STAR RADIO NASHVILLE SINCE IT WAS RELEASED. OUR SECOND RELEASE TO THE INDIE COUNTRY STATIONS IS COMING THIS WEEK TITLED "IT'S GONNA BE RAINING WHEN I DIE", HOPE YOU ENJOY OUR EFFORTS ON THIS SONG AS WELL. KEEP ASKING FOR TIM GRAVES AND THE FARM HANDS MUSIC, IT IS APPRECIATED SO MUCH.
DOWNLOAD OUR LATEST SINGLE!
Bluegrass DNA
Tim Graves And The Farm Hands
The Farm Hands - 4.0 1.) Pride 2.) Circle of Wood 3.) Green River Ferry Boat 4.) Come Walk With Me 5.) Shoal Creek Road 6.) This World Of Mine 7.) Trains Make Me Lonesome 8.) Missing You 9.) Cuttin' The Grass 10.) Back In My Day 11.) He's My Rock And Salvation 12.) Travelin' Prayer 13.) I Wanted To Be Saved
Read more…
0:00/2:34

0:00/2:51

0:00/2:54

0:00/4:06

0:00/3:51

0:00/3:17

0:00/3:27

0:00/3:31

0:00/2:48

0:00/3:34

0:00/3:24

0:00/3:48

0:00/3:24
The Farm Hands
WITH OVER 70 NATIONAL AWARDS AND NOMINATIONS, THE FARM HANDS ARE ONE OF THE MOST EXCITING AND IN DEMAND BLUEGRASS BANDS IN AMERICA. TOURING OVER 150 DATES EACH YEAR, THIS TALENTED GROUP FEATURES VETERANS OF THE WORLD FAMOUS GRAND OLE OPRY, GRAMMY AWARD WINNERS,  SONGWRITERS, AND CELEBRATED INSTRUMENTALISTS.
WINNERS OF OVER 32 NATIONAL AWARDS INCLUDING ENTERTAINERS OF THE YEAR, 
VOCAL GROUP OF THE YEAR,  BLUEGRASS BAND OF THE YEAR OVERALL, AND BLUEGRASS GOSPEL BAND OF THE YEAR
For your Next Festival, Church, Theatre,  Private Event, Fair, or Performing Arts Center, call and Book "The Farm Hands!" 
615-319-0242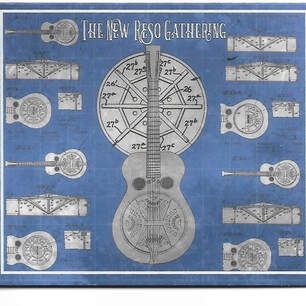 Tim Graves produces new album
"The New Reso Gathering"
Tim Graves of The Farm Hands has produced a Project that has 12 of the Top Resophonic guitar Players in the country today each one doing a song on the project. We are proud to announce that this project came out on June 12th and has already reached #1 on the ADP radio Charts. The Farm Hands are so excited about this accomplishment for the Farm Hands and Tim Graves. We hope you will enjoy the efforts of all of the musicians that put in the time and talent to make this an outstanding project. If you want to get a copy of this cd you can go to our store page and it will tell you how to order it. Thanks in advance and we hope you enjoy The New "Reso" Gathering.
THE FARM HANDS ARE PROUD TO BE AFFILIATED WITH THE FOLLOWING COMPANIES:
The New Reso Gathering Project